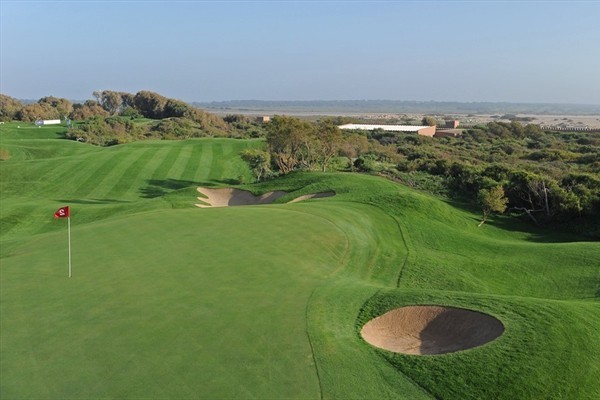 Pullman Mazagan Royal Golf
6270m long, this 18 holes is one of the finest pieces of the kingdom's golf courses. The stimulating perfume of pine and cypress trees brought by the mild sea winds, as well as the magnificent monkey puzzle trees that line up like strange natural sculptures along the round of hole 14 will fill many golfers with wonder. Designed and achieved by Cabell B. Robinson, it has always charmed those golfers who like nature and beauty.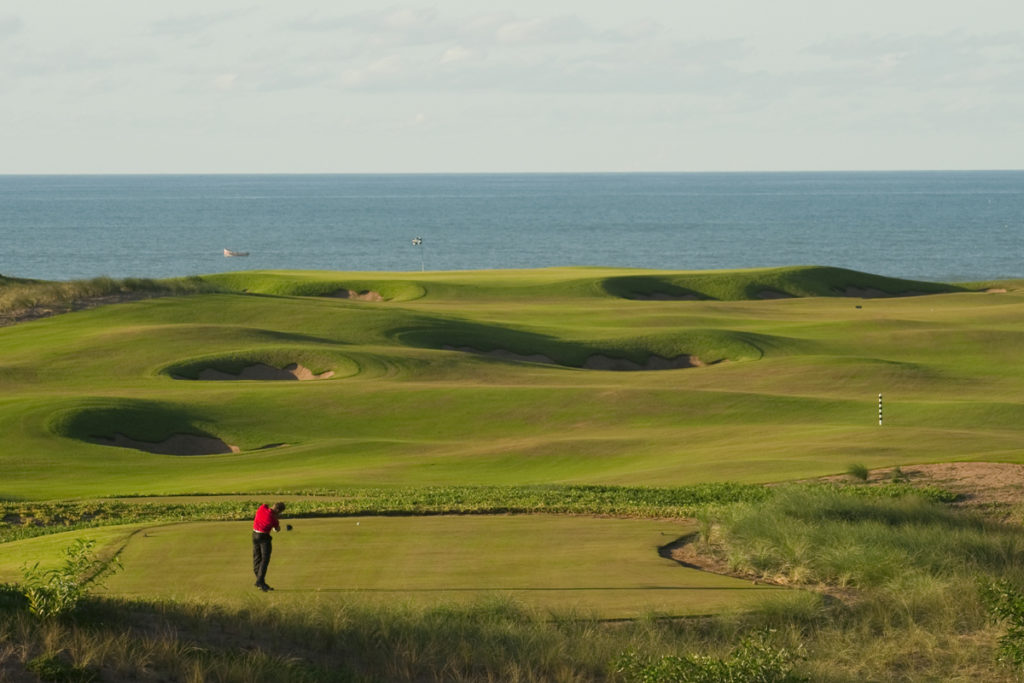 18 holes • metres • Par 72
The Mazagan Golf Club was designed by Gary Player, the South African golfer who is considered one of the greatest the game has ever seen. His biggest titles were won on links courses, a major source of inspiration for creating and designing the Mazagan Golf Club. The Mazagan Golf Club, is a par 72, 18-hole links course alongside the beach, following the contours of the dunes and natural features of the land. The course was designed with focus on respecting this environment, conserving its natural character and wonderful sea views.